Top 10 Cheeses Low in Cholesterol
This list of low cholesterol cheeses is for those looking to lower their LDL cholesterol, but don't want to eliminate cheese from their diet completely.
In general, low cholesterol cheeses include those where the milk fat has been reduced or removed. These include low-fat cottage cheese, fat-free cream cheese, non-fat cheddar, non-fat Swiss, low-fat ricotta, soft goat cheese, low-fat provolone, low-fat mozzarella, grated parmesan, and blue cheese.
On average low cholesterol cheeses have 7mg (2%DV) of cholesterol per ounce vs high cholesterol cheeses which have 31mg cholesterol (12% DV) per ounce.
Below is a table of the 10 cheeses lowest in cholesterol per ounce. For more, see the list of cheeses high in cholesterol to avoid, and the complete ranking of over 100 dairy foods low in cholesterol.
---
Feedback || Subscribe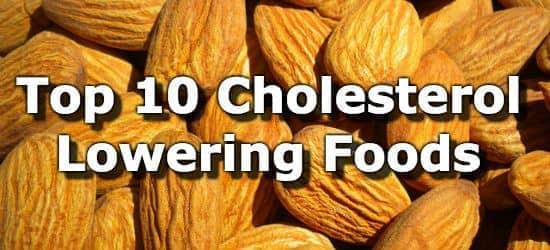 Next ➞
Does Cheese Really Increase Your LDL Cholesterol?
Recently there has been a lot of controversy over whether a diet low in saturated fat and cholesterol really affects cholesterol levels. A 2010 study reviewing the advice to reduce consumption of saturated fats found that eating a diet lower in saturated fat and cholesterol is still beneficial for reducing LDL cholesterol and cardiovascular disease risk. Note: This is only true if a low-fat diet is not replaced with a high sugar diet. A diet which lowers cholesterol requires reducing consumption of saturated fats, cholesterol, and refined sugar.
What else can I do to lower cholesterol?
Cholesterol reduction can be affected by genetics, but in general it is best to:
Fore more, see the article on
Cholesterol Lowering Foods
.
Table of High Cholesterol Cheese
Data Sources and References
USDA National Nutrient Database for Standard Reference, Release 28.
Feedback || Subscribe