Top 10 Vegetables Highest in Zinc
Zinc is an essential mineral required by the body for maintaining a sense of smell, keeping a healthy immune system, building proteins, triggering enzymes, and creating DNA. Zinc also helps the cells in your body communicate by functioning as a neurotransmitter.
A deficiency in zinc can lead to stunted growth, diarrhea, impotence, hair loss, eye and skin lesions, impaired appetite, and depressed immunity.
Conversely, consuming too much zinc can disrupt absorption of copper and iron, as well as create large amounts of toxic free radicals. It is easier to over consume zinc from animal foods and supplements where it is more readily available for absorption.
Vegans and vegetarians who primarily consume plant foods may have difficulty getting enough zinc since zinc is not as bioavailable in plants foods as in animal foods. This is partly because bean and legumes contain phytates which can inhibit absorption. Despite this, plant foods are a still a good source of zinc and there is no reason to eat meat or take a supplement.
The current daily value (%DV) for zinc is 11mg, but vegetarians and vegans should aim to eat 30mg a day. Vegetables high in zinc include shiitake mushrooms, green peas, spinach, lima beans, lentil sprouts, asparagus, beet greens, broccoli, okra, and sweet corn.
Below is a list of high zinc vegetables ranked by common serving size, for more see the list of high zinc foods for vegans and vegetarians, high zinc fruits, and the nutrient ranking of 200 vegetables high in zinc.
List of Vegetables High in Zinc

#1: Shiitake Mushrooms
| | |
| --- | --- |
| Zinc per Cup Cooked | Zinc per 100g |
| 18% DV (1.9mg) | 12% DV (1.3mg) |
Source:
Nutrition Facts for Cooked Shiitake Mushrooms
Other Mushrooms High in Zinc
-12% DV zinc per cup of white button mushrooms
-12% DV per cup of morel mushrooms
-9% DV per cup of crimini mushrooms

#2: Green Peas
| | |
| --- | --- |
| Zinc per Cup Cooked | Zinc per 100g |
| 17% DV (1.9mg) | 11% DV (1.2mg) |
Source:
Nutrition Facts for Cooked Green Peas

#3: Spinach
| | |
| --- | --- |
| Zinc per Cup Cooked | Zinc per 100g |
| 12% DV (1.4mg) | 7% DV (0.8mg) |
Source:
Nutrition Facts for Cooked Spinach

#4: Lima Beans
| | |
| --- | --- |
| Zinc per Cup Cooked | Zinc per 100g |
| 12% DV (1.3mg) | 7% DV (0.8mg) |
Source:
Nutrition Facts for Cooked Lima Beans

#5: Lentil Sprouts
| | |
| --- | --- |
| Zinc per Cup Cooked | Zinc per 100g |
| 11% DV (1.2mg) | 14% DV (1.5mg) |
Source:
Nutrition Facts for Lentil Sprouts
-11%DV zinc in 1 cup of pea sprouts
-9% DV in 1 cup of cooked soybean sprouts
-5% DV in 1 cup of mung bean sprouts

#6: Asparagus
| | |
| --- | --- |
| Zinc per Cup Cooked | Zinc per 100g |
| 10% DV (1.1mg) | 5% DV (0.6mg) |
Source:
Nutrition Facts for Asparagus (Cooked)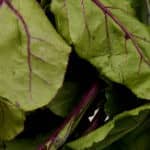 #7: Beet Greens
| | |
| --- | --- |
| Zinc per Cup Cooked | Zinc per 100g |
| 7% DV (0.7mg) | 5% DV (0.5mg) |
Source:
Nutrition Facts for Cooked Beet Greens

#8: Broccoli
| | |
| --- | --- |
| Zinc per Cup Cooked | Zinc per 100g |
| 6% DV (0.7mg) | 4% DV (0.5mg) |
Source:
Nutrition Facts for Broccoli (Cooked)

#9: Okra
| | |
| --- | --- |
| Zinc per Cup Cooked | Zinc per 100g |
| 6% DV (0.7mg) | 4% DV (0.4mg) |
Source:
Nutrition Facts for Cooked Okra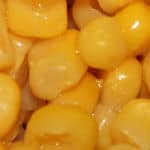 #10: Sweet Corn
| | |
| --- | --- |
| Zinc per Cup Cooked | Zinc per 100g |
| 6% DV (0.7mg) | 4% DV (0.5mg) |
Source:
Nutrition Facts for Yellow Sweet Corn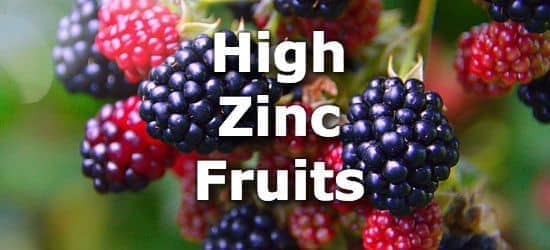 Next ➞
Click to View Comments
Data Sources and References
Feedback || Subscribe