Nuts and Seeds Highest in Calories
For those looking to gain weight and eat more calories, nuts and seeds can be a great option. In addition to being high in protein and fiber, nuts and seeds can add a real boost to your overall caloric intake.
A one-ounce portion of nuts (about a handful) provides between 128-204 calories. Assuming a daily goal of 2000 calories (%DV) this is between 6-10% DV for a handful of nuts. Nuts and seeds high in calories include macadamia nuts, pecans, dried coconut, brazil nuts, walnuts, pine nuts, almonds, peanuts, and sunflower seeds.
Even though peanuts are technically legumes, they are included in this list since they are a snacking food like nuts, and very similar to nuts in the culinary sense.
Below are 12 nuts and seeds highest in calories. For more, see the list of high calorie nut and seed butters, and the complete ranking of all nuts and seeds high in calories.
---
List of High Calorie Nuts

#1: Macadamia Nuts
| Calories per 1 Oz Handful | Calories per 100g |
| --- | --- |
| 204 calories | 718 calories |
Source:
Nutrition Facts for Macadamia Nuts

#2: Pecans
| Calories per Oz | Calories per 100g |
| --- | --- |
| 196 calories | 691 calories |
Source:
Nutrition Facts for Pecans

#3: Dried Coconut
| Calories per Oz | Calories per 100g |
| --- | --- |
| 187 calories | 660 calories |
Source:
Nutrition Facts for Dried Coconut (Unsweetened)

#4: Brazil Nuts
| Calories per 1 Oz Handful | Calories per 100g |
| --- | --- |
| 187 calories | 659 calories |
Source:
Nutrition Facts for Brazilnuts

#5: Walnuts
| Calories per Oz | Calories per 100g |
| --- | --- |
| 186 calories | 654 calories |
Source:
Nutrition Facts for Walnuts

#6: Pine Nuts
| Calories per 1 Oz Handful | Calories per 100g |
| --- | --- |
| 179 calories | 629 calories |
Source:
Nutrition Facts for Dried Pine Nuts

#7: Almonds
| Calories per 1oz Handful | Calories per 100g |
| --- | --- |
| 170 calories | 598 calories |
Source:
Nutrition Facts for Dry Roasted Almonds

#8: Peanuts (Dry Roasted)
| Calories per Oz | Calories per 100g |
| --- | --- |
| 167 calories | 587 calories |
Source:
Nutrition Facts for Dry Roasted Peanuts
#9: Sunflower Seeds
| Calories per 1 Oz Handful | Calories per 100g |
| --- | --- |
| 164 calories | 584 calories |
Source:
Nutrition Facts for Dried Sunflower Seeds

#10: Cashews (Dry Roasted)
| Calories per 1 Oz Handful | Calories per 100g |
| --- | --- |
| 163 calories | 574 calories |
Source:
Nutrition Facts for Dry-roasted Cashews

#11: Seeds (Squash and Pumpkin Seeds)
| Calories per 1oz Handful | Calories per 100g |
| --- | --- |
| 163 calories | 574 calories |
Source:
Nutrition Facts for Roasted Squash And Pumpkin Seeds (Unsalted)

#12: Pistachios (Dry Roasted)
| Calories per 1 Oz Handful | Calories per 100g |
| --- | --- |
| 162 calories | 572 calories |
Source:
Nutrition Facts for Dry Roasted Pistachio Nuts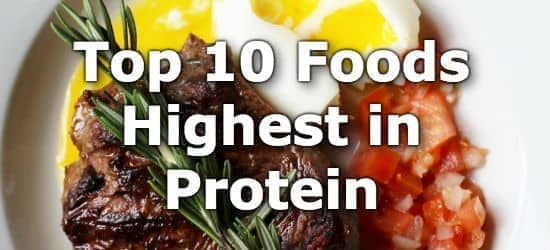 Next ➞
Nut and Seed Butter with the Most Calories
Click to View Comments
Data Sources and References
Feedback || Subscribe