The 10 Best Foods Highest in Protein
Protein is a macronutrient necessary for the proper growth and function of the human body. A deficiency in protein leads to muscle atrophy and impaired functioning of the human body in general.
Athletes and those looking to build muscle might benefit from increased protein intake, but they should be aware of the risks. Excess protein is typically processed by the body, but may cause a strain on the liver and kidneys, and may also increase cancer risk particularly for protein from animal sources.
How much protein do you need?
The recommended daily intake for protein is between 46-56 grams for most adults, with pregnant and lactating women needing up to 72 grams of protein per day. Athletes or other people looking to build muscle mass may also want to consume more protein. The Daily Value (%DV) for protein is set at 50 grams per day, this number is meant to help compare foods and is a general number that works for most people.
Foods high in protein per calorie include lean chicken, lean pork, fish, lean beef, tofu, beans, lentils, low-fat yogurt, milk, cheese, seeds, nuts, and eggs. Below is a list of common foods high in protein by common serving size, for more information, see the sections on protein dense foods, other protein-rich foods, and protein isolates.
Top 10 Protein Food List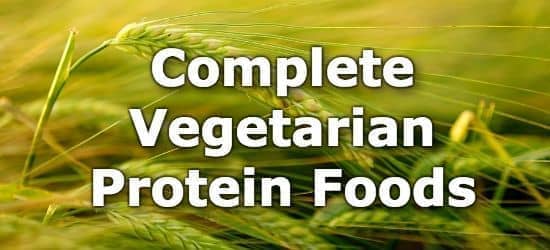 Next ➞
Printable One Page Sheet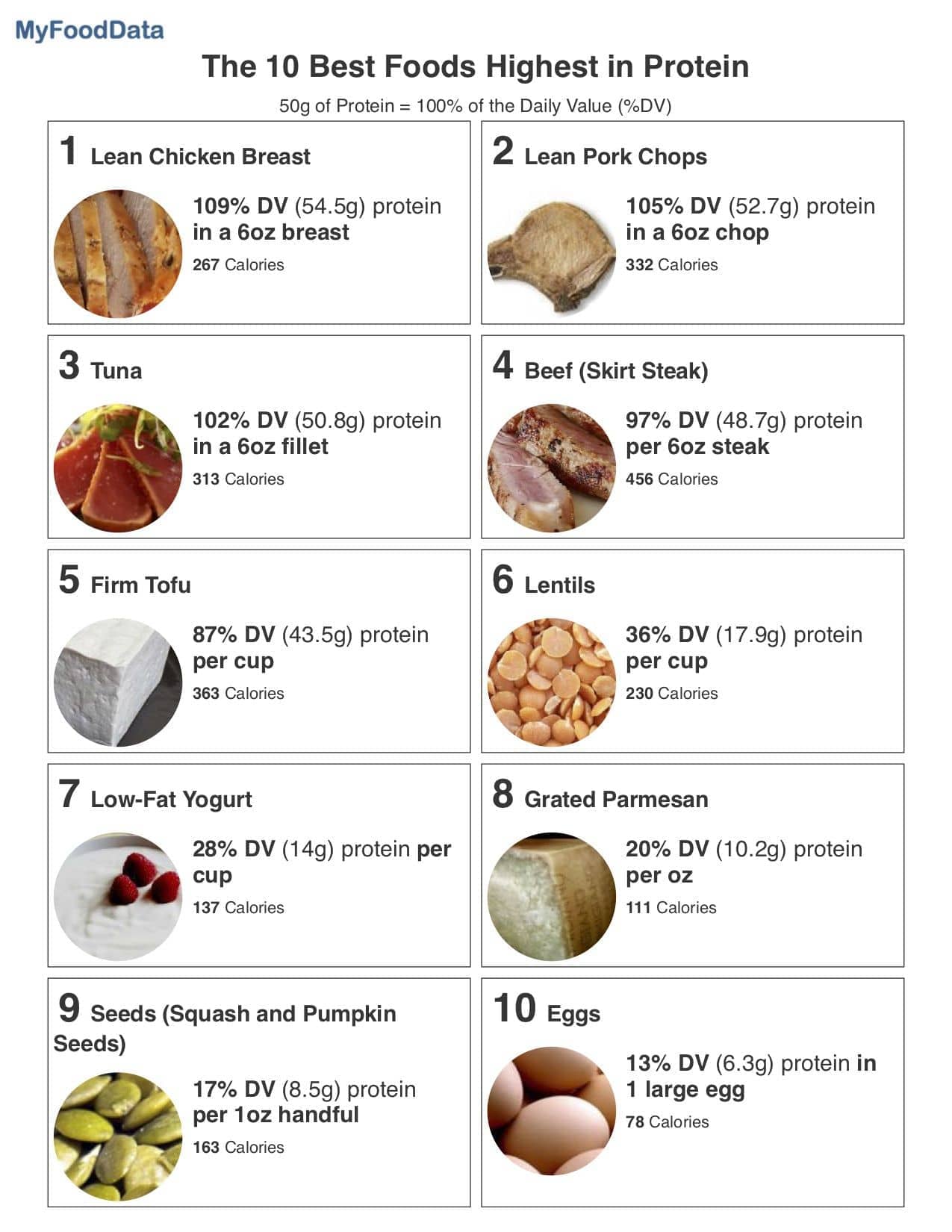 Click each heading below for more information from MyFoodData.com
Click to View Comments
Data Sources and References
USDA National Nutrient Database for Standard Reference, Release 28.