Top 10 Chocolate Products Highest in Theobromine
Theobromine is an alkaloid chemical primarily found in the cocoa plant, though also to a lesser extent in tea leaves and the cola nut. Cocoa and chocolate are the main foods high in theobromine.
Theobromine acts somewhat like caffeine in the body, and can be considered a stimulant.
Theobromine widens blood vessels and causes increased urination, and as such, can be used to lower blood pressure. (2) Cocoa and chocolate is also very high in potassium, adding to its potential to help with hypertension (high blood pressure).
Healthy chocolate products high in theobromine include cocoa powder, baking chocolate, and dark chocolate. Less desirable sources include semisweet chocolate, chocolate candy, chocolate wafers, and hot chocolate mixes.
There is no set daily value or adequate intake for theobromine, however, 250mg is a good daily target for adults. An excess of 1000mg may lead to nervousness and headache. (2,3) Also, avoid giving chocolate to dogs and cats. (4) See the warning section for more info.
Below are the top 10 chocolate products highest in theobromine.
---
Chocolates High in Theobromine

#1: Baking Chocolate (Unsweetened)
| Theobromine per 1oz Square | Theobromine per 100g |
| --- | --- |
| 376mg | 1297mg |
Source:
Nutrition Facts for Unsweetened Baking Chocolate

#2: Dark Chocolate (70-85% Cocoa)
| Theobromine per 1oz Square | Theobromine per 100g |
| --- | --- |
| 228mg | 802mg |
Source:
Nutrition Facts for Dark Chocolate (70-85% Cocoa)

#3: Dark Chocolate (60-69% Cocoa)
| Theobromine per 1oz Square | Theobromine per 100g |
| --- | --- |
| 179mg | 632mg |
Source:
Nutrition Facts for Dark Chocolate (60-69% Cocoa)

#4: Sweet Chocolate Candies
| Theobromine per 1.5oz Bar | Theobromine per 100g |
| --- | --- |
| 175mg | 426mg |
Source:
Nutrition Facts for Sweet Chocolate

#5: Hot Cocoa
| Theobromine per Cup | Theobromine per 100g |
| --- | --- |
| 170mg | 68mg |
Source:
Nutrition Facts for Hot Cocoa

#6: Dark Chocolate Coated Coffee Beans
| Theobromine per oz(28 Beans) | Theobromine per 100g |
| --- | --- |
| 147mg | 368mg |
Source:
Nutrition Facts for Dark Chocolate Coated Coffee Beans

#7: Cocoa Powder
| Theobromine per Tblsp | Theobromine per 100g |
| --- | --- |
| 142mg | 2634mg |
Source:
Nutrition Facts for Cocoa Powder With Alkali

#8: Dark Chocolate (45-59% Cocoa)
| Theobromine per 1oz Square | Theobromine per 100g |
| --- | --- |
| 140mg | 493mg |
Source:
Nutrition Facts for Dark Chocolate (45-59% Cocoa)

#9: Semi-Sweet Chocolate Chips
| Theobromine per 1oz Handful | Theobromine per 100g |
| --- | --- |
| 138mg | 486mg |
Source:
Nutrition Facts for Semisweet Chocolate

#10: Chocolate Wafers
| Theobromine per Wafer | Theobromine per 100g |
| --- | --- |
| 21mg | 354mg |
Source:
Nutrition Facts for Cookies Chocolate Wafers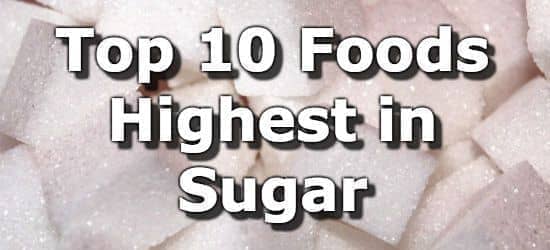 Next ➞
Click to View Comments
Feedback || Subscribe