Top 10 Foods Highest in Alpha-Carotene
Alpha-Carotene is a precursor to creating vitamin A in the body, and while important, is far less common than beta-carotene. Like beta-carotene, alpha-carotene is fat soluble and is best consumed with some form of fat.
The recommended dietary allowance for alpha-carotene is 21600μg and is derived from how many retinol activity equivalents (RAE) alpha-carotene provides for the creation of vitamin A. For this reason, you do not actually have to worry about meeting the RDA as beta-carotene, and vitamin A both contribute to the RDA.
Foods high in alpha-carotene include orange vegetables like pumpkin, carrots, and winter squash. Other alpha-carotene food sources include tangerines, tomatoes, collards, napa cabbage, sweet potatoes, avocados, and bananas. Below are the top 10 foods highest in alpha-carotene, for more, see the nutrient ranking of foods high in alpha-carotene.
---
List of Foods High in Alpha Carotene

#1: Pumpkin
| | |
| --- | --- |
| Alpha-carotene per Cup Cooked | Alpha-carotene per 100g |
| 31% DV (6652μg) | 13% DV (2715μg) |
Source:
Nutrition Facts for Cooked Pumpkin

#2: Carrots
| | |
| --- | --- |
| Alpha-carotene per Cup Cooked | Alpha-carotene per 100g |
| 27% DV (5891μg) | 17% DV (3776μg) |
Source:
Nutrition Facts for Cooked Carrots

#3: Butternut Squash
| | |
| --- | --- |
| Alpha-carotene per Cup Cooked | Alpha-carotene per 100g |
| 11% DV (2317μg) | 5% DV (1130μg) |
Source:
Nutrition Facts for Cooked Butternut Squash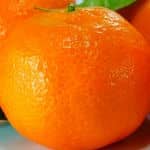 #4: Tangerines
| | |
| --- | --- |
| Alpha-carotene per Cup | Alpha-carotene per 100g |
| 1% DV (197μg) | 0% DV (101μg) |
Source:
Nutrition Facts for Tangerines

#5: Tomatoes
| | |
| --- | --- |
| Alpha-carotene per Cup Cooked | Alpha-carotene per 100g |
| 1% DV (150μg) | 0% DV (101μg) |
Source:
Nutrition Facts for Tomatoes

#6: Collard Greens
| | |
| --- | --- |
| Alpha-carotene per Cup Cooked | Alpha-carotene per 100g |
| 1% DV (129μg) | 0% DV (68μg) |
Source:
Nutrition Facts for Cooked Collards

#7: Napa Cabbage
| | |
| --- | --- |
| Alpha-carotene per Cup Cooked | Alpha-carotene per 100g |
| 0% DV (53μg) | 0% DV (49μg) |
Source:
Nutrition Facts for Cooked Napa Cabbage

#8: Sweet Potato
| | |
| --- | --- |
| Alpha-carotene per Cup Baked | Alpha-carotene per 100g |
| 0% DV (49μg) | 0% DV (43μg) |
Source:
Nutrition Facts for Cooked Sweet Potatoes

#9: Avocados
| | |
| --- | --- |
| Alpha-carotene per Avocado | Alpha-carotene per 100g |
| 0% DV (48μg) | 0% DV (24μg) |
Source:
Nutrition Facts for Avocados

#10: Bananas
| | |
| --- | --- |
| Alpha-carotene per Cup Sliced | Alpha-carotene per 100g |
| 0% DV (38μg) | 0% DV (25μg) |
Source:
Nutrition Facts for Bananas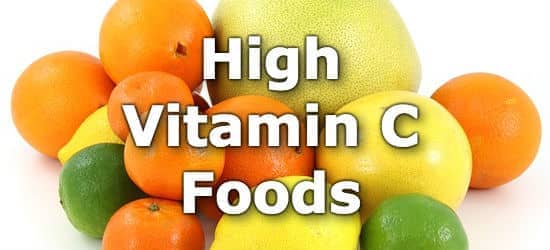 Next ➞
Click to View Comments
Data Sources and References
Feedback || Subscribe