The Top 10 Foods Highest in Vitamin C
Vitamin C is an essential nutrient required by the body for the development and maintenance of scar tissue, blood vessels, and cartilage. Vitamin C is also necessary for creating ATP, dopamine, peptide hormones, and tyrosine.
As a powerful antioxidant, vitamin C helps lessen oxidative stress to the body and is thought to lower cancer risk.
High vitamin C foods include guavas, bell peppers, kiwifruit, strawberries, oranges, papayas, broccoli, tomatoes, kale, and snow peas. The current daily value (% DV) for vitamin C is 90mg.
Below is a list high vitamin C foods ranked by a common serving size, use the nutrient ranking of over 200 foods high in vitamin C to see the foods highest in vitamin C by nutrient density (per gram), or see rankings of fruits high in vitamin C, and vegetables high in vitamin C.
---
High Vitamin C Foods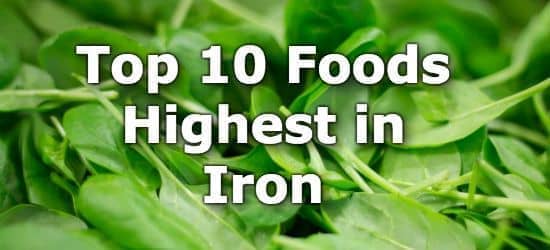 Next ➞
Printable One Page Sheet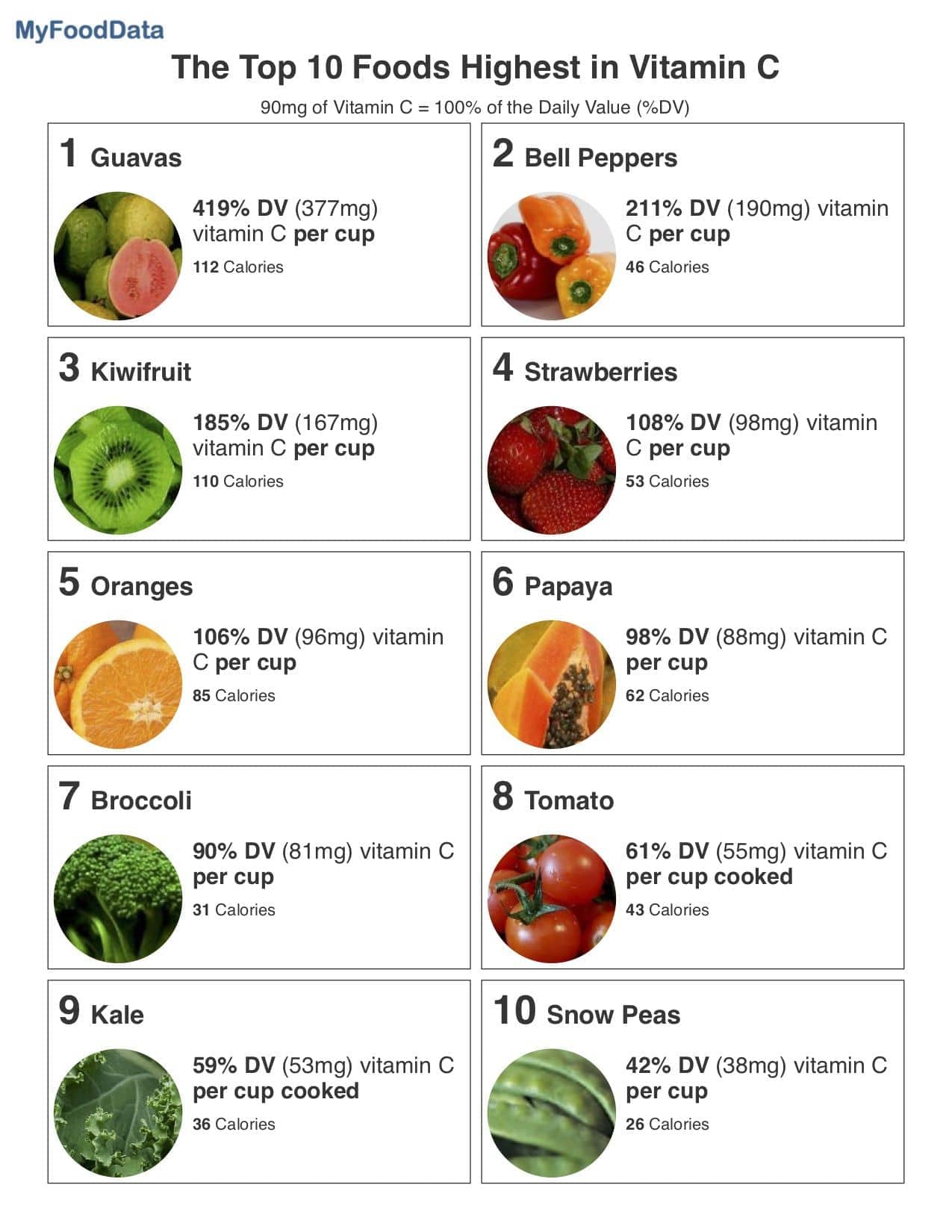 Click to View Comments
Feedback || Subscribe