12 Delicious Foods to Support Skin Health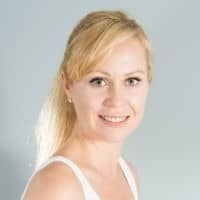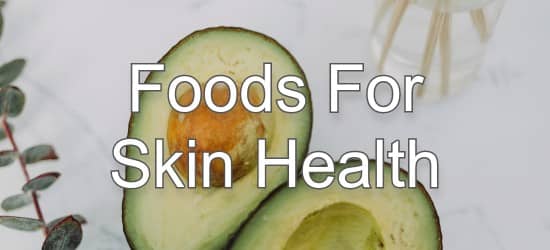 The skin is the largest organ of the body and serves to protect our body, regulate temperature, and manufacture vitamin D.
The health of your skin depends on the nutrients it receives. Feeding your skin from the inside is much more beneficial than any cream or beauty treatment you can buy.
Foods that promote skin health include oil fish, pomegranates, avocados, orange vegetables, turmeric, berries, nuts, fermented foods, chocolate, watermelon, spirulina, and seeds. Making these foods a regular part of your diet will give your skin an extra boost of nutrients and keep it healthy.
12 Foods to Support Healthy Skin
1
Oily Fish (Salmon)

Salmon and other oily fish are well known for being a top source of
omega-3 fats
, which have strong anti-inflammatory effects and moisturize skin from within, helping maintain elasticity and preventing dry skin. Pink fish such as salmon and trout contain a carotenoid pigment (from the same family as beta-carotene) called astaxanthin that has been shown in studies to reduce wrinkles and age spots and improve skin texture and elasticity (
1
). Salmon is also a great source of skin essentials selenium and protein.
Nutrition Facts for Farmed Atlantic Salmon
.
2
Pomegranate

Pomegranates contain a substance called punicalagins, which has potent antioxidant and anti-inflammatory effects. Both oxidative stress and inflammation contribute to skin damage and aging, so anything that can reduce these benefits skin condition. One study found that pomegranate extract can protect skin fibroblast cells (the ones that produce collagen) against damage and death from UVA and UVB rays (
2
). Pomegranates are also an excellent source of
vitamin C
, and also for healthy collagen formation and essential skin vitamins A and E.
Nutrition Facts for Pomegranates
.
3
Avocados

Avocados are a top source of
vitamin E
, which helps skin retain moisture and aids skin healing. Vitamin E is also an antioxidant, so it protects skin from the aging effects of free radicals (
3
). Vitamin E can help protect against sun damage and reduce inflammation in the skin, which is involved in acne, eczema and skin rashes. Avocadoes are also a great source of healthy monounsaturated fats and antioxidants, including carotenoids, both of which have been linked with improving skin health and appearance (
4
).
Nutrition Facts for Avocados
.
4
Orange Vegetables

Orange vegetables such as carrots, butternut squash, pumpkin and sweet potatoes contain particularly high levels of
beta-carotene
. Beta-carotene is converted in the body to vitamin A, an essential nutrient for skin health and maintenance. It is needed for new skin cell formation, skin repair, and healing.
Vitamin A
also influences the ability of the skin to withstand environmental damage and helps prevent collagen breakdown. Beta-carotene itself has antioxidant effects and can help build up natural protection against the sun and reduce sun damage to the skin (
5
,
6
).
*Foods only offer relatively weak protection against sun damage and should never be a substitute for sunscreen and safe sun exposure, rather they should be an additional supportive measure.
Nutrition Facts for Cooked Carrots
.
5
Turmeric

Turmeric - contains a substance called curcumin, which has potent anti-inflammatory and antioxidant properties (
7
). Its anti-inflammatory effects are beneficial for calming skin irritation such as acne flare-ups and in India turmeric is commonly used in facemasks. Turmeric also helps protect skin against aging, as it not only acts as an antioxidant itself but also boosts the activity of the body's own antioxidant enzymes, so its actions against free radicals are two-fold. In addition, turmeric supports liver detoxification enzymes, which have benefits for the skin and overall health.
Nutrition Facts for Ground Turmeric
.
6
Berries

Berries are rich in flavonoids, a type of antioxidant that protects the skin against free radical damage and aging (
8
). Strawberries, in particular, are also an excellent source of vitamin C, with 1 cup providing more than 100% of the RDA. Vitamin C is found in high levels in both the dermis and epidermis of the skin, where it has an essential role in collagen production. Collagen is the main structural protein of the skin, which keeps it strong, supple, and firm; its decline as we age causes skin wrinkling. Aging, UV light, and pollutants can lower the vitamin C content of the skin, so the more we get in our diets the better.
Nutrition Facts for Blackberries
.
7
Nuts

Nuts are one of the most nutrient-dense foods, being a top source of healthy fats, antioxidants, vitamin E, plant protein, and a host of beneficial phytochemicals. Nuts have anti-inflammatory and antioxidant actions, which can both help prevent skin aging. Nuts, especially Brazil nuts are also a top source of the mineral
selenium
, which can help reduce skin aging and possibly even reduce the risk of more serious skin damage (
9
). Selenium is also essential for the functioning of the body's inbuilt defenses against oxidative stress caused by free radicals.
Nutrition Facts for Brazilnuts
.
8
Fermented Foods (Kimchi, Sauerkraut)

Sauerkraut contains live probiotics, beneficial bacteria with far-reaching effects on health including skin health. A Korean study found that 12 weeks of supplementation with probiotics boosted skin elasticity and hydration and reduced wrinkle depth (
10
). There is also preliminary evidence that probiotics can help reduce stress, which certainly shows on the face. Fermented foods such as sauerkraut (fermented cabbage), kimchi (fermented vegetables with spices), and kombucha (fermented tea) are some of the healthiest sources of probiotics.
Nutrition Facts for Kimchi
.
9
Chocolate

Chocolate (Cacao) - yes it really is true, chocolate is good for you and your skin! A 2015 study found that supplementation with cocoa had positive effects on skin elasticity and wrinkle reduction in women aged 43-86 (
11
). Other studies have demonstrated reductions in UVB-induced wrinkle formation and collagen degradation following consumption of cacao powder, with evidence indicating that cocoa may alter the expression of genes linked to skin wrinkling (
12
). This is not surprising, as raw cacao is one of the richest sources of antioxidants of all foods, being particularly high in a type of antioxidant called flavanols.
Nutrition Facts for Dark Chocolate (70-85% Cocoa)
.
10
Watermelon

Watermelon - this juicy, tasty fruit is a top source of
lycopene
. Lycopene is an antioxidant linked with many health benefits including protecting the skin against free radical damage and UV damage, which are two top causes of skin aging (
13
). Its high water content (92% water) also makes it a great hydrator, especially in hot weather or post-exercise. In addition, watermelon is a good source of vitamins A and C.
Nutrition Facts for Watermelon
.
11
Spirulina

Spirulina is a blue-green algae, sometimes referred to as a "complete food" as it provides all the essential nutrients our bodies need including protein, essential fats, vitamins, minerals, and antioxidants. Spirulina contains a type of essential fat called GLA, which has anti-inflammatory effects and may help calm inflammatory skin conditions. There is also some evidence that spirulina can stimulate the cells in the body that produce collagen, called fibroblasts (
14
). Other skin-feeding nutrients it provides include vitamins A, C, and E.
Nutrition Facts for Spirulina
.
12
Seeds

Seeds provide
vitamin B3 (Niacin)
, an essential vitamin needed for keeping skin healthy. This water-soluble vitamin helps the epidermis (upper layer) of the skin retain moisture. This helps skin appear smoother with less dryness and can even reduce the appearance of wrinkles. Niacin is also used topically as a treatment for acne. (
15
) Seeds are also a great source of zinc, needed for healing and repair in the body, including skin healing, healing of blemishes, and preventing scar formation. Clinical trials have shown that zinc supplements can also reduce the severity of acne (
16
).
Nutrition Facts for Flax Seeds
.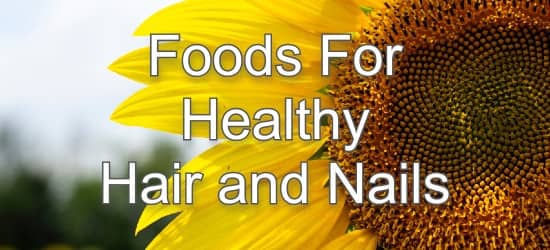 Next ➞
More Tips for Maintaining Healthy Skin
MyFoodData provides free nutrition data tools and articles to help you organize and understand the foods you eat.

Create a free account to get nutrition facts on recipes and meals, track foods, and set custom targets.
Data Sources and References
feedback