The 10 Best Foods For A Healthy Liver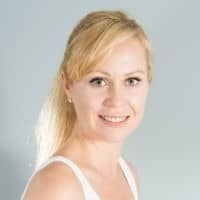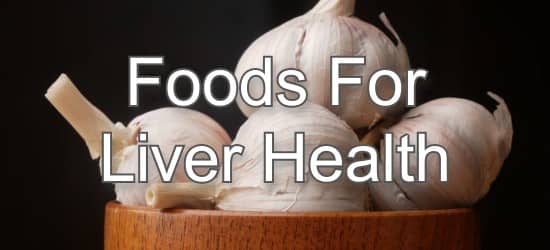 The liver is the largest (solid) organ of the body, weighing around 3 pounds (1.5 kg). The liver is in the upper right-hand side of the abdomen, and has more than 500 functions, some of which include:
Digestive function
Blood sugar control
Immune function - helping to fight infections
Removing harmful substances and toxins from the body
Manufacturing bile (for fat digestion)
Storage of vitamins, minerals and other essential substances
Storing glycogen (an important energy source)
Making and regulating certain hormones
Making enzymes
Regulating blood clotting
According to the Liver Foundation, 5.5 million Americans live with chronic liver disease, 4.4 million live with Hepatitis B or C (viruses that affect the liver) and 30,000 die each year from liver cancer (1).
Non-alcoholic fatty liver disease (NAFLD) is a growing problem worldwide, affecting 20-30% of adults (2). NAFLD refers to the accumulation of fat in the liver and has been described as the hepatic (relating to the liver) manifestation of metabolic syndrome. Metabolic syndrome is the collection of health factors (high blood pressure, high cholesterol, overweight etc.) resulting from the typical unhealthy Western diet and sedentary lifestyle. In other words, NAFLD occurs from our modern unhealthy lifestyles.
Even in the absence of the above conditions, if your liver is not functioning optimally, it can result in a host of problems due to its diverse functions; including low energy, hormone imbalances, and compromised immunity. Supporting liver function is therefore integral to our health and wellbeing.
A high-fiber whole-food diet is recommended for liver health. A diet rich in plant foods provides plenty of fiber, antioxidants, protective phytochemicals, vitamins, and minerals. Evidence suggests that the Mediterranean diet particularly benefits liver health (3,4). The Mediterranean diet consists of fruits, vegetables, wholegrains, pulses, nuts, olive oil, fish, and small amounts of high-quality dairy and meat.
A healthy liver is important for detoxifying the body of toxins and harmful substances, processing nutrients and fat, and regulating blood sugar levels. How can you ensure your liver stays at its best? Check out these 10 healthy foods that are perfect for the job.
Foods for a Healthy Liver
1
Sunflower seeds
A handful of sunflower seeds provides half the recommended daily allowance of
vitamin E
, which has been linked with a reduced risk of liver cancer. The Shanghai Women's Health Study found that the more
vitamin E
people consumed in their diet (from either foods or supplements), the lower their risk of liver cancer was (
5
). Other studies have found that vitamin E supplements benefit people with fatty liver disease (
6
,
7
).
Good food sources of vitamin E
also include almonds, hazelnuts, dark green leafy vegetables, broccoli, avocados and olive oil.
Nutrition Facts for Dry Roasted Sunflower Seeds
.
2
Oats

Oats and other
wholegrains
may benefit liver health in several ways. One study gave 10g of fermentable fiber to people with liver cirrhosis for 30 days and observed improvements in liver function (
8
). These effects were mediated via improvements to the balance of gut bacteria. The types of fiber used in the study included beta-glucans and resistant starch, both found in oats, plus inulin (artichokes, asparagus, banana, leeks, garlic) and pectin (apples, oranges, green beans, carrots). Oats and other wholegrains also provide B vitamins and other nutrients needed for healthy liver function.
Nutrition Facts for Cooked Oatmeal
.
3
Fermented Foods (Sauerkraut, Kimchi)

Sauerkraut and other fermented foods are a natural source of probiotics or beneficial bacteria, which research shows can have benefits for liver health (
9
,
10
). In one study a probiotic preparation called VSL#3, containing 8 different strains of beneficial bacteria alleviated the impaired mental and neurological function that is a common symptom in chronic liver disease (
11
). The probiotic had comparable effects to the standard medication (lactulose) used to treat this condition. Other good sources of probiotics are kefir, kombucha, kimchi, live yoghurt and some artisan cheeses.
Nutrition Facts for Kimchi
.
4
Turmeric

The active ingredient in turmeric, curcumin has potent antioxidant and anti-inflammatory actions and has been shown to have benefits for the health of the liver (
12
,
13
,
14
,
15
). Several studies have shown the benefits of curcumin supplements for people with non-alcoholic fatty liver disease (
16
,
17
,
18
). These studies have found that turmeric reduces blood levels of liver enzymes (high liver enzymes are an indication of damage to liver cells) and the amount of fat in the liver, after just 8 weeks (
18
). There may also be protective effects of curcumin against liver cancer (
19
).
Nutrition Facts for Ground Turmeric
.
5
Coffee

Evidence has been accumulating over recent years for many health benefits of coffee, including for liver health. Drinking coffee has been associated with various potential benefits including reducing fat accumulation in the liver, lowering liver enzymes, reducing the risk of liver disease (
20
), decreasing inflammation in the liver and preventing cirrhosis (
21
). Three cups of coffee per day is likely to have beneficial effects for people at risk of liver disease, according to the research (
21
). These effects are believed to be due to a host of protective plant chemicals found in coffee such as polyphenols, chlorogenic acids, and caffeine (
22
). Tea may also have similar protective effects (
23
).
Nutrition Facts for Coffee
.
6
Walnuts

Walnuts, and nut consumption in general, are linked with a reduced risk of NAFLD (
24
), especially in men (
25
,
26
). One study specified that 15-30g of nuts and seeds per day was the amount linked with protective effects (
27
). Nuts are an excellent source of
healthy fats
,
vitamin E
,
fiber
, and polyphenols (plant substances with antioxidant and other beneficial properties). Walnuts in particular, have higher levels of healthy
omega-3
and
omega-6
polyunsaturated fats and antioxidants compared with other nuts (
28
). A study from the Storr Liver Unit found that walnuts especially (but also other nuts) improved liver function tests in people with NAFLD (
28
).
Nutrition Facts for Walnuts
.
7
Spinach

Spinach is rich in
many nutrients
including
vitamins A
,
C
and
K
,
iron
,
magnesium
,
manganese
, polyphenols. It is known to have beneficial health effects including antioxidant and anti-inflammatory actions and protecting against various health issues such as obesity and high cholesterol (
29
). One study found that the more spinach people eat (either raw or cooked) the lower their risk of NAFLD (
30
). Other dark green leafy vegetables such as kale, rocket (arugula), and watercress should have similar benefits for liver health.
Nutrition Facts for Cooked Spinach
.
8
Oily Fish

Oily Fish such as salmon, mackerel, sardines, and herring are a rich source of
omega-3 polyunsaturated fats
, linked with many health benefits. Research suggests benefits for liver health including reducing the amount of fat in the liver and reducing levels of liver enzymes, which are a marker of liver function (
31
) and possible benefits for NAFLD (
32
,
33
).
Omega-3's
are known to have anti-inflammatory properties, which is likely to be one mechanism involved in their effects. More research is needed to prove this link, but eating the recommended 2 servings of oily fish per week is beneficial for general health and possibly liver health as well.
Nutrition Facts for Farmed Atlantic Salmon
.
9
Olive Oil

Several studies show the benefits of olive oil consumption for liver health (
34
,
35
,
36
). The Mediterranean diet, which is especially rich in olive oil, has also been linked with benefits (
37
). In one study, 93 Asian men with NAFLD were asked to use olive oil for cooking for 6 months and there were significant improvements in fatty liver, liver span, and various other health markers, including insulin resistance and cholesterol (
35
). Another study found a 29% reduction in liver fat content in patients with type II diabetes, after just 8 weeks of consuming olive oil (
36
).
Nutrition Facts for Olive Oil
.
10
Garlic

Frequent consumption of raw garlic has been linked with a reduced risk of developing NAFLD in Chinese men (
38
). One study gave garlic powder supplements to 90 people with NAFLD for 12 weeks and observed significant reductions in the amount of fat in the liver and in levels of liver enzymes, which are a marker of liver damage (
39
). Another study found that garlic powder supplements helped people with NAFLD lose body weight and body fat, both of which can help alleviate the condition (
40
). Finally, garlic extracts have shown promising effects against liver cancer cells in a laboratory study, reducing their rate of growth by 300 per cent (
41
).
Nutrition Facts for Garlic
.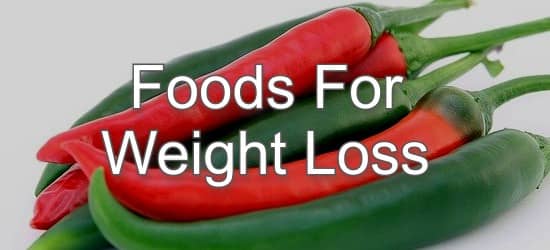 Next ➞
Tips for a Healthy Liver
Limit alcohol which has to be processed by the liver (42). If you have a liver condition or are at risk of developing one, avoid alcohol completely.
Maintain a healthy weight – being overweight increases your risk of non-alcoholic fatty liver disease; up to 85% of obese people are believed to have the condition (43).
The typical high-fat, high-sugar, Western diet has been shown to be harmful to the liver and should be avoided (42). Instead, follow traditional dietary patterns such as the Mediterranean diet or a whole-food plant-based diet consisting of 80-100% plant foods.
Limit processed foods that often contain chemical additives, salt, and refined sugars. All of these additives can contribute to poor liver health.
MyFoodData provides free nutrition data tools and articles to help you organize and understand the foods you eat.

Create a free account to get nutrition facts on recipes and meals, track foods, and set custom targets.
Data Sources and References
feedback