12 Foods to Help You Lose Weight
Evidence Based.
References sourced from PubMed.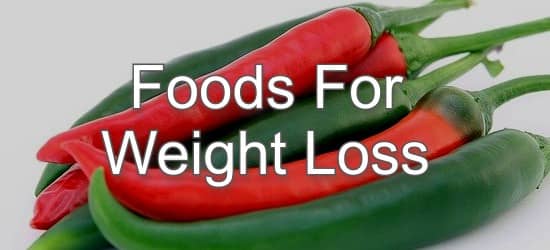 Overweight and obesity are increasing worldwide, having almost tripled since 1975. The World Health Organisation estimates that just under 2 billion adults worldwide are now either overweight or obese. Two-thirds of Americans are either overweight or obese and with this comes an increased risk of various health problems including heart disease, stroke, type II diabetes, osteoarthritis, and certain cancers.
To reduce weight, it is important to follow a healthy, balanced diet, reduce your intake of foods high in sugar and unhealthy fats, increase consumption of fruits, vegetables, legumes, whole grains, and nuts and stay physically active.
The following foods may also help. They are not simply low calorie foods (although eating plenty of low-calorie foods is essential when trying to manage your weight). The foods below were selected for their ability to support weight loss through mechanisms beyond eating low calorie.
There are several mechanisms through which specific foods can encourage weight loss; some boost metabolic rate, which is the amount of energy or calories your body burns to maintain its vital functions. Others suppress appetite or increase satiety, keeping you feeling full for longer, which results in eating less. Others may reduce fat absorption or storage or even increase fat burning.
The only certain method for losing weight is to take in less energy than you expend. However, the following foods may help a little as part of a healthy eating plan and are all healthy additions to any diet.
You may also find the following weight loss meal plan helpful.
1
Chillies

Chilies contain a substance called capsaicin, the compound that gives them their heat. Capsaicin also demonstrates various weight loss enhancing effects. It appears to slightly boost both metabolic rate (
1
) and fat burning (
2
). One laboratory study found that it inhibited the growth of new fat cells (
3
) in a test tube at least. Studies in humans reveal that capsaicin also reduces hunger, increases feelings of fullness, and reduces the likelihood of overeating (
4
,
5
).
Nutrition Facts for Red Chili Peppers
.
2
Green Tea

Green Tea is a rich source of a type of phytonutrients (natural plant substances) called catechins, in particular EGCG (epigallocatechin gallate). Research shows that EGCG can lead to small reductions in body fat and weight in overweight people (
6
,
7
). It works via several mechanisms including suppressing appetite, reducing fat absorption, increasing fat burning, fat elimination from the body, and finally by increasing energy expenditure (
7
).
Nutrition Facts for Green Tea
.
3
Fermented Foods (Kimchi, Sauerkraut)

There are pronounced differences between the gut bacteria of obese and lean people. When people lose weight, their microflora reverts to that observed in lean subjects, leading scientists to deduce that obesity has a microbial component (
8
). Several studies have confirmed that probiotics can help reduce weight, waist circumference, and body fat percentage, along with improving blood sugar control and reducing cholesterol levels (
9
,
10
,
11
,
12
).
Nutrition Facts for Kimchi
.
4
Spirulina

Spirulina is a blue-green algae, sometimes referred to as a "complete food" due to its rich nutrient content. Research shows that spirulina can reduce body fat, waist circumference, appetite, and cholesterol levels in people with overweight and obesity (
13
,
14
). One study found that a gram of spirulina for 12 weeks resulted in decreased appetite and 3.5lbs weight loss (
15
). Another gave 2 grams for 12 weeks and reported reduced weight, waist circumference, body fat, and appetite (
16
).
Nutrition Facts for Spirulina
.
5
Oats

Research shows that people who eat more whole grains tend to be slimmer (
17
). Oats are especially high in soluble fiber, which has been shown to help people lose weight and reduce waist circumference (
18
). These effects are due to soluble fiber keeping us feeling full for longer, along with slowing down the rate at which sugar is absorbed. Fiber also has prebiotic qualities, feeding "friendly" bacteria in the gut (
19
).
Nutrition Facts for Cooked Oatmeal
.
6
Eggs

Eggs are a
top source of protein
, which is known to have a high satiety value, meaning it keeps you feeling full for longer. It does this by triggering the release of a hormone called peptide YY in the small intestine, which reduces appetite (
20
). One study found that eating two eggs for breakfast resulted in 65% more weight loss and 34% greater reduction in waist circumference compared to a calorie matched high-carbohydrate breakfast (
21
). Another found that 2 eggs for breakfast resulted in eating 400 calories less over the rest of the day (
22
).
Nutrition Facts for Hard Boiled Eggs
.
7
Almonds

Despite their high energy density, people who consume nuts every day, actually tend to be slimmer than those who don't. Almonds in particular, have been shown to be beneficial for people trying to lose weight, by reducing hunger and even possibly boosting metabolism (
23
). For example, one study found that 50g almonds per day for 3 months led to reductions in weight, waist circumference, cholesterol, and blood pressure in 100 overweight women. (
24
)
Nutrition Facts for Almonds
.
8
Oily Fish

Omega-3 fish oils don't actually cause weight loss, but have been shown to improve metabolic health, reduce waist circumference (
25
) and prevent weight gain (
26
). Omega-3s have anti-inflammatory effects that may improve the metabolic functioning of fat tissue, which is involved in appetite regulation (
27
,
28
). One study found that omega-3 supplements for 12 weeks, led to weight loss in 65 obese women with depression. There was also an improvement in their depression symptoms, which could have caused the weight loss (
29
).
Nutrition Facts for Farmed Atlantic Salmon
.
9
Beans

Beans and other pulses such as lentils, peas and chickpeas provide soluble fiber along with a healthy dose of
plant-based protein
, both of which help appetite control. Regularly eating pulses has been shown to lead to modest weight loss and reduced body fat percentage, even without following a calorie restricted diet (
30
). Meals containing pulses have also been shown to keep people feeling 31% more full and satisfied (
31
). One study found that eating 2 servings of pulses and 4 servings of wholegrains per day for 18 months reduced waist circumference and improved nutritional status (
32
).
Nutrition Facts for Cooked Blackeyed Peas (Immature Seeds)
.
10
Soup

A population study carried out in the US found that the more soup people consume, the less likely they are to be overweight (
33
). One study found that eating soup at the beginning of a meal can fill you up and reduce the amount you eat during the rest of the meal by 20% (
34
). Liquid foods like soup increase feelings of fullness by delaying gastric emptying, which is the time taken for the stomach to empty (
35
).
See the complete list of
soups low in calories
.
Nutrition Facts for Vegetable Broth
.
11
Black Pepper

Black Pepper contains an active component called piperine, which gives its pungent flavor and may also support weight loss (
36
). Muscle tissue is known as an "active tissue", as it consumes energy even at rest. There is evidence that piperine may increase the rate at which muscles consume energy, which means the body burns more calories (
37
). Piperine also has antioxidant and anti-inflammatory effects in the body and can reduce insulin-resistance (
36
).
Nutrition Facts for Black Pepper
.
12
Avocado

Traditionally thought of as "fattening" avocados can actually help weight control by increasing satiety and reducing appetite. Research shows that people who eat avocados regularly are less likely to become overweight over time (
38
). One study found that eating half an avocado for lunch reduced the desire to eat by 28% for 5 hours afterward (
39
). Another study found that one avocado per day supported weight loss as part of a calorie-controlled diet and led to favorable changes in gut bacteria (
40
)
Nutrition Facts for Avocados
.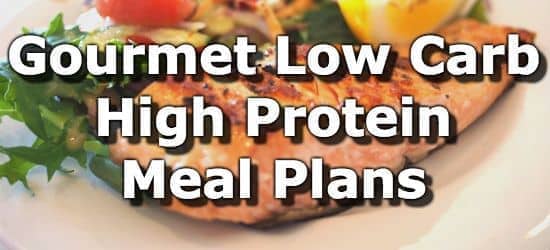 Next ➞
Tips for Healthy Weight Loss
Eating Patterns - In order to lose weight, you need to reduce your caloric intake. Some people find that it's easier to eat smaller amounts regularly throughout the day, which can help to prevent unpleasant drops in blood sugar. Others prefer to use intermittent fasting, an approach that restricts eating to a certain time period each day or includes certain days with minimal to no calorie intake. Research has shown that both approaches can be effective, so you can choose the one that works better for you. (41)
Sleep - Sleep deprivation leads to the production of a hormone called ghrelin that stimulates appetite and encourages eating energy-dense foods. Good quality sleep on the other hand promotes leptin production, a hormone that helps regulate appetite and energy levels.
Physical Activity - as well as burning calories, exercise lowers stress hormones and stimulates the release of "feel-good" chemicals in the brain that lead to healthier behaviors and food choices. Resistance exercise such as weight lifting also builds muscle, which increases metabolic rate.
Low Stress - The stress hormone cortisol encourages fat storage, especially in the abdominal region, as well as increased appetite and cravings for high calorie, sugary foods. Stress management techniques such as yoga, meditation, and spending time in nature are therefore beneficial.
Fruits & Vegetables - Eating plenty of fruits and vegetables is associated with having a lower body weight and better overall health. Fruit and vegetables have a low energy density, so they fill you up without providing too many calories. Aim for 7-10 servings per day.
Data Sources and References
feedback