Top 10 Vegetables Highest in Magnesium
Magnesium is an essential mineral needed for basic human functions such as blood glucose control, blood pressure regulation, and nerve functioning.
Vegetables are, without question, the most nutrient dense food group and it is no surprise that they are also a great source of magnesium.
Vegetables high in magnesium include spinach, swiss chard, lima beans, acorn squash, artichokes, kale, peas, okra, sweet corn, and potatoes. The daily value (%DV) for magnesium is 420mg.
See the top 10 vegetables high in magnesium below, and for more, see the extended list of less common vegetables rich in magnesium.
List of Vegetables High in Magnesium

#1: Spinach
| | |
| --- | --- |
| Magnesium per Cup Cooked | Magnesium per 100g |
| 37% DV (157mg) | 21% DV (87mg) |
Source:
Nutrition Facts for Cooked Spinach

#2: Swiss Chard
| | |
| --- | --- |
| Magnesium per Cup Cooked | Magnesium per 100g |
| 36% DV (151mg) | 20% DV (86mg) |
Source:
Nutrition Facts for Cooked Swiss Chard

#3: Lima Beans
| | |
| --- | --- |
| Magnesium per Cup Cooked | Magnesium per 100g |
| 30% DV (126mg) | 18% DV (74mg) |
Source:
Nutrition Facts for Cooked Lima Beans

#4: Acorn Squash
| | |
| --- | --- |
| Magnesium per Cup Cooked | Magnesium per 100g |
| 21% DV (88mg) | 10% DV (43mg) |
Source:
Nutrition Facts for Baked Acorn Squash

#5: Artichokes (Globe or French)
| | |
| --- | --- |
| Magnesium in a Medium Artichoke | Magnesium per 100g |
| 18% DV (77mg) | 14% DV (60mg) |
Source:
Nutrition Facts for Artichokes (Globe Or French)

#6: Kale
| | |
| --- | --- |
| Magnesium per Cup Cooked | Magnesium per 100g |
| 18% DV (74mg) | 14% DV (57mg) |
Source:
Nutrition Facts for Cooked Scotch Kale

#7: Green Peas
| | |
| --- | --- |
| Magnesium per Cup Cooked | Magnesium per 100g |
| 15% DV (62mg) | 9% DV (39mg) |
Source:
Nutrition Facts for Cooked Green Peas

#8: Okra
| | |
| --- | --- |
| Magnesium per Cup Raw | Magnesium per 100g |
| 14% DV (57mg) | 14% DV (57mg) |
Source:
Nutrition Facts for Okra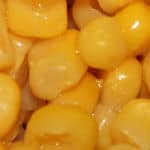 #9: Sweet Corn
| | |
| --- | --- |
| Magnesium per Cup Cooked | Magnesium per 100g |
| 13% DV (54mg) | 9% DV (37mg) |
Source:
Nutrition Facts for Yellow Sweet Corn

#10: Potatoes
| | |
| --- | --- |
| Magnesium in a Medium Potato | Magnesium per 100g |
| 12% DV (48mg) | 7% DV (28mg) |
Source:
Nutrition Facts for Baked Potatoes (With Skin)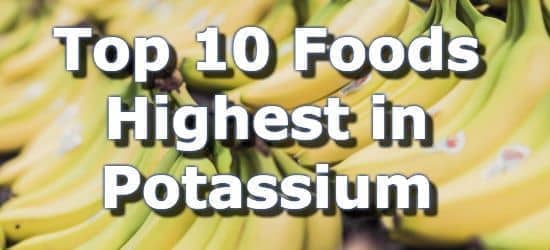 Next ➞
Even More Magnesium Rich Vegetables
Click to View Comments
Data Sources and References
Feedback || Subscribe