Top 10 Fruits Highest in Calcium
Calcium is necessary for the growth and maintenance of strong teeth and bones, nerve signaling, muscle contraction, and secretion of certain hormones and enzymes.
A deficiency in calcium can lead to numbness in fingers and toes, muscle cramps, convulsions, lethargy, loss of appetite, and abnormal heart rhythm.
Finding calcium in fruits and vegetables is a concern for vegans, or those on a raw food diet.
Fruits high in calcium include calcium-fortified orange juice, prickly pears, tangerines, oranges, kiwifruit, mulberries, blackberries, guavas, papaya, and passion fruit. The daily value (%DV) for calcium is 1300mg.
Below is a list of calcium rich fresh fruits, dried fruits were not added to this list due to high sugar content. Click here to see the section of dried fruits high in calcium. Also check the list of foods high in calcium, and vegetables high in calcium.
You can also view the list of over 100 fruits high in calcium, and sort by 200 calorie, or 100 gram, serving sizes using the nutrient ranking tool.
---
List of Fruits High in Calcium

#1: Fortified Orange Juice
| | |
| --- | --- |
| Calcium per Cup | Calcium per 100g |
| 27% DV (349mg) | 11% DV (140mg) |
Source:
Nutrition Facts for Orange Juice With Added Calcium And Vitamin D

#2: Prickly Pears
| | |
| --- | --- |
| Calcium per Cup | Calcium per 100g |
| 6% DV (83mg) | 4% DV (56mg) |
Source:
Nutrition Facts for Prickly Pears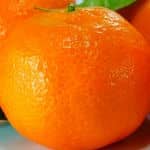 #3: Tangerines
| | |
| --- | --- |
| Calcium per Cup | Calcium per 100g |
| 6% DV (72mg) | 3% DV (37mg) |
Source:
Nutrition Facts for Tangerines

#4: Oranges
| | |
| --- | --- |
| Calcium per Cup | Calcium per 100g |
| 6% DV (72mg) | 3% DV (40mg) |
Source:
Nutrition Facts for Oranges

#5: Kiwifruit
| | |
| --- | --- |
| Calcium per Cup | Calcium per 100g |
| 5% DV (61mg) | 3% DV (34mg) |
Source:
Nutrition Facts for Kiwifruit

#6: Mulberries
| | |
| --- | --- |
| Calcium per Cup | Calcium per 100g |
| 4% DV (55mg) | 3% DV (39mg) |
Source:
Nutrition Facts for Mulberries

#7: Blackberries
| | |
| --- | --- |
| Calcium per Cup | Calcium per 100g |
| 3% DV (42mg) | 2% DV (29mg) |
Source:
Nutrition Facts for Blackberries

#8: Guavas
| | |
| --- | --- |
| Calcium per Cup | Calcium per 100g |
| 2% DV (30mg) | 1% DV (18mg) |
Source:
Nutrition Facts for Guavas

#9: Papaya
| | |
| --- | --- |
| Calcium per Cup | Calcium per 100g |
| 2% DV (29mg) | 2% DV (20mg) |
Source:
Nutrition Facts for Papaya

#10: Passion-Fruit (Granadilla)
| | |
| --- | --- |
| Calcium per Cup | Calcium per 100g |
| 2% DV (28mg) | 1% DV (12mg) |
Source:
Nutrition Facts for Passion Fruit (Granadilla)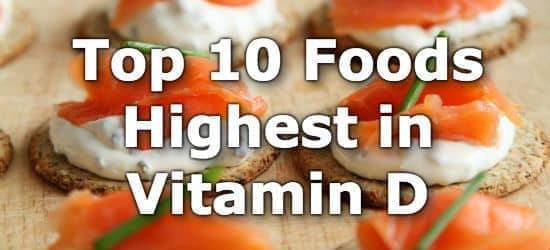 Next ➞
Click to View Comments
Feedback || Subscribe