Top 20 Vegetables Highest in Calcium
Calcium is a mineral necessary for the growth and maintenance of strong teeth and bones, nerve signaling, muscle contraction, and secretion of certain hormones and enzymes. (1)
A deficiency in calcium can lead to numbness in the fingers and toes, muscle cramps, convulsions, lethargy, loss of appetite, and abnormal heart rhythm. (1)
Finding calcium in vegetables and fruits is a concern for vegans, or those on a raw food diet. While there is some evidence that oxalates in vegetables can hinder calcium absorption, they are still a good source of calcium. (1) Futhermore, and the calculated daily value (DV) already takes into account absorption and bio-availability. For more, see the section on calcium absorption.
Vegetables high in calcium include collard greens, spinach, turnip greens, kale, mustard greens, beet greens, bok choy, okra, Swiss chard, and broccoli raab. (2) The daily value (DV) for calcium is 1300mg. (1, 3)
Below is a list of high calcium vegetables, for more see the list of high calcium fruits and high calcium foods.
You can also see 200 vegetables high in calcium using the nutrient ranking tool.
List of Vegetables High in Calcium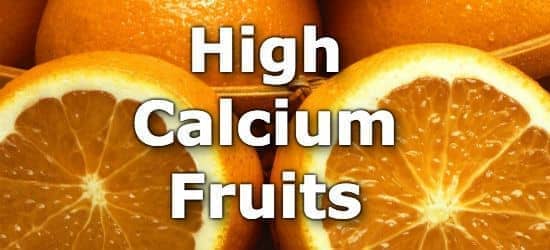 Next ➞
Factors which Affect Calcium Absorption
MyFoodData provides free nutrition data tools and articles to help you organize and understand the foods you eat.

Create a free account to get nutrition facts on recipes and meals, track foods, and set custom targets.
Data Sources and References
feedback