Top 20 Vegetables Highest in Calcium
Calcium is necessary for the growth and maintenance of strong teeth and bones, nerve signaling, muscle contraction, and secretion of certain hormones and enzymes.
A deficiency in calcium can lead to numbness in fingers and toes, muscle cramps, convulsions, lethargy, loss of appetite, and abnormal heart rhythm.
Finding calcium in vegetables and fruits is a concern for vegans, or those on a raw food diet. While there is some evidence that oxalates in vegetables can hinder calcium absorption, they are still a good source of calcium (Ref) , and the calculated daily value (DV) already takes into account absorption and bio-availability. For more, see the section on calcium absorption.
Vegetables high in calcium include collard greens, spinach, turnip greens, kale, mustard greens, beet greens, bok choy, okra, swiss chard, and broccoli raab. The DV (daily value) for calcium is 1300mg.
Below is a list of high calcium vegetables, for more see the list of high calcium fruits, and high calcium foods.
You can also see 200 vegetables high in calcium using the nutrient ranking tool, and sort by 200 calorie or 100 gram serving sizes.
---
List of Vegetables High in Calcium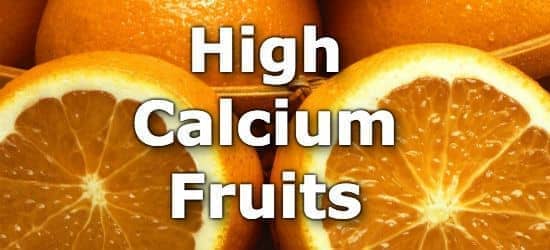 Next ➞
Factors which Affect Calcium Absorption
Amount of Calcium Consumed - The more calcium you consume, the less you absorb. Though consuming more calcium will increase your total level.(2)
Age - Children absorb about 60% of the calcium from foods, while adults absorb only 20%. Calcium absorption decreases with age and people over 50 should eat more calcium.(2)
Pregnancy - Pregnant women absorb more calcium.(2)
Vitamin D Intake - Vitamin D enhances calcium absorption. It can be found in foods or created by exposing skin to sunshine.(2)
Phytic and Oxalic Acid - Even though some studies suggest phytic and oxalic acid affect calcium absorption, people eating a balanced diet will not be affected, further, the percent daily value already accounts for this absorption factor. High amounts of oxalic acid is found in plant foods like spinach, collard greens, sweet potatoes, rhubarb, and beans. Phytic acid is found in whole bread, and wheat bran.(2)
Sodium, Protein, Alcohol, Caffeine (Coffee and Tea) - A diet high in sodium, protein, alcohol, and caffeine (coffee and tea) can harm absorption and retention of calcium by causing more calcium to be excreted. Alcohol also interferes with the metabolism of vitamin D.(2)
Click to View Comments
Data Sources and References