Plant Foods Highest in Protein per Net Carb
Adopting a plant-based diet is gaining in popularity, not just for ethical reasons, but also for environmental sustainability, and health reasons. At the same time, many people are adopting diets that limit their intake of carbohydrates, such as 'paleo' or 'eco-Atkins' diets.
Low carb diets are typically high in meats, so most do not worry about getting enough protein. However, there are still many great plant sources of protein available to those on a plant based low-carb diet, who want protein, but seek to reduce intake of carbs, and net-carbs (or total carbs minus fiber).
The daily value (DV) for protein is 50 grams per day, but you may require more or less depending on your weight and activity level.
The high protein plant foods below are ranked by protein to net carb ratio. High protein plant foods that are low in net-carbs include soy foods, leafy greens, nuts, seeds, and sprouts. For more ideas, see the complete ranking of 200 vegan foods highest in protein per net-carb.
List of High Protein Plant Foods per Net Carbs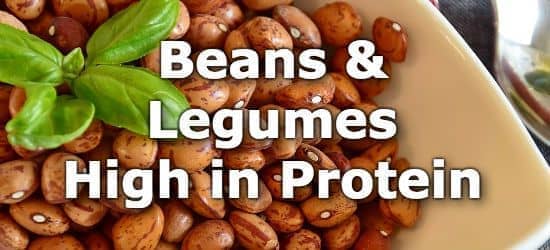 Next ➞
Data Sources and References
feedback