33 Vegetables High in Fiber
Vegetables are arguably the healthiest of all the food groups and are a great source of fiber.
Vegetables high in fiber include lima beans, acorn squash, green peas, collard greens, artichokes, parsnips, broccoli, carrots, spinach, and more. The current daily value (DV) for fiber is 28 grams. (2)
Below is a list of 33 vegetables high in fiber, for more, see the article on high fiber foods and also the list of 200 fiber rich vegetables.
List of Vegetables High in Fiber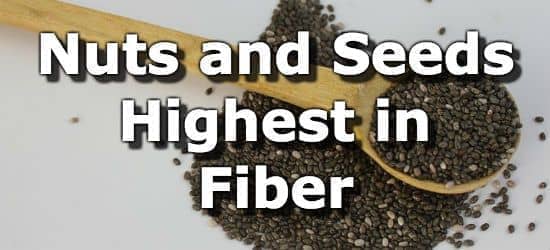 Next ➞
How much fiber do you need each day?
The percent daily value (%DV) for fiber is 28 grams per day (2) and the adequate intake (AI) for adults is 38 grams per day. (3)
The Percent Daily Value (%DV) is shown on food labels to help the "average" consumer compare foods, while the adequate intake (AI) is meant to give people a more accurate daily target by age and gender. In this case, the daily value for fiber is probably set too low and should be revised higher by the FDA.
Here is the breakout of the adequate intake by age and gender for fiber: (3)
1-3 years old: 19g/day
4-8 years old: 25g/day
Boys 9-13 years old: 31g/day
Boys 14-18 years old: 38g/day
Girls 9-18 years old: 26g/day
Men 19-50 years old: 38g/day
Men 50+ years old: 30g/day
Women 19-50 years old: 25g/day
Women 50+ years old: 21g/day
Pregnant and Lactating Women: 28-29g/day
Differences in fiber requirements between men and women are established based on estimated energy needs, and data which suggests the amount of fiber required for protection against cardiovascular disease. In other words, men need to consume more fiber to gain the health benefits.(3)
MyFoodData provides free nutrition data tools and articles to help you organize and understand the foods you eat.

Create a free account to get nutrition facts on recipes and meals, track foods, and set custom targets.
Data Sources and References
feedback