15 Best Foods for a Healthy Heart and Cardiovascular System
One of the easiest ways to avoid heart disease and stroke is to follow a heart-healthy diet. The foundation of a heart-healthy diet is built on high-fiber whole foods. It should include plenty of fruits, vegetables, whole grains, pulses, nuts, seeds, and fish.
Processed foods, red meat, and other foods high in saturated fats should be minimized, while trans fats should be completely avoided.
Foods that can help maintain, protect, and improve the health of the cardiovascular system include oily fish, oats, soya, almonds, fruits, vegetables, pulses, olive oil, turmeric, blueberries, and flax seeds.
These heart-healthy foods work by lowering blood pressure, reducing cholesterol levels, improving the health and function of blood vessels, and reducing harmful processes such as oxidation and inflammation in the body.
The heart-healthy foods below are scientifically proven to benefit the cardiovascular system and are healthy additions to any diet.
List of Foods for Heart Health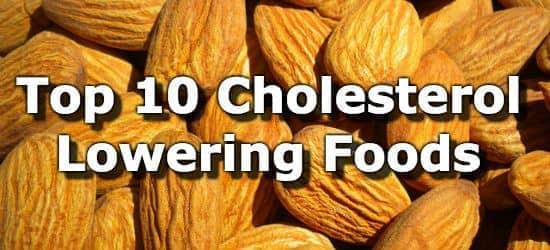 Next ➞
Tips for Maintaining a Healthy Heart
Plant-based diets - Vegetarians have lower cholesterol levels than meat-eaters. Vegans have even lower levels still. They also have lower blood pressure, lower BMI, and a reduced overall risk of cardiovascular disease (50).
Mediterranean diet - If you are not ready to become vegetarian or vegan, following the Mediterranean diet pattern has been shown to benefit cardiovascular health (51,52). This diet includes plenty of plant foods, olive oil, plus fish and small amounts of (high quality, grass-fed) meat, dairy, and even a small glass of red wine.
Stay slim - Maintaining a healthy weight is one of the best ways to reduce your risk of heart disease. Keeping your BMI at the lower end of the healthy range, at around 20 or 21 is best. See our list of foods to help you lose weight.
Exercise - Regular cardiovascular exercise, as the name suggests, is essential for keeping your heart healthy. Exercise can lower cholesterol, raise HDL ("good") cholesterol, and lower blood pressure. The recommendation is 150 minutes of moderate activity per week or 30 minutes 5 times per week.
Avoid sitting for long periods - As well as exercise, it is important not to be overly sedentary during the rest of the day. Sitting for long periods is detrimental to cardiovascular health. Just getting up and walking around every hour (or even better every half hour) is beneficial (set an alarm while you get into the habit). Perform tasks standing instead of sitting whenever possible. For example, walk around while talking on the phone and try a standing desk if you have a desk job.
Avoid smoking - Smoking is still the leading cause of preventable death and increases the risk of cardiovascular disease as well as many other health problems.
Limit alcohol - A small glass of red wine may have some benefits, but drinking more than this increases your risk of cardiovascular and other health problems.
Manage stress - Stress is another key risk factor for cardiovascular problems. Stress relieving techniques such as exercise, yoga, meditation, or breathing exercises are beneficial.
MyFoodData provides free nutrition data tools and articles to help you organize and understand the foods you eat.

Create a free account to get nutrition facts on recipes and meals, track foods, and set custom targets.
Data Sources and References
feedback