29 Fruits High in Fiber
Whole fresh fruits are extremely nutritious and healthy in no small part to being high in fiber.
Passion fruit provides the most fiber of all fruits with 24.5 grams (88% DV) per cup. Low in sugar and calories, berries are also a great source of fiber.
Other high fiber fruits include avocados, persimmons, kiwifruit, pears, and oranges. The current daily value (DV) for fiber is 28 grams. (2)
Note: Since dried fruits are high in sugar, they were not included in the main list of 29 fruits. Click here to see a list of all dried fruits high in fiber.
Below is a list of 29 fruits high in fiber, for more, see the complete ranking of over 100 fruits high in fiber.
List of Fruits High in Fiber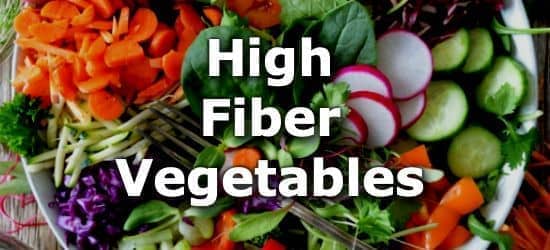 Next ➞
MyFoodData provides free nutrition data tools and articles to help you organize and understand the foods you eat.

Create a free account to get nutrition facts on recipes and meals, track foods, and set custom targets.
feedback