Top 15 Foods Highest in Minerals
From calcium to zinc, from iron to potassium, minerals keep your bones strong, and your body in balance.
We looked through our food lists for 8 different minerals including calcium, copper, iron, potassium, phosphorus, magnesium, selenium, and zinc; and counted how many times each food appeared. We did not look at iodine since the data on iodine is too dependent on soil quality. We also didn't count sodium, since most people should avoid sodium.
The top 15 foods highest in minerals include nuts, dark leafy greens, beans, seeds, shellfish, fish, mushrooms, whole grains, low-fat dairy, beef and lamb, whole grains, avocados, cheese, dried fruits, and tofu. For more, check the extended list of mineral rich foods, and the most nutritious foods lists.
---
List of High Mineral Foods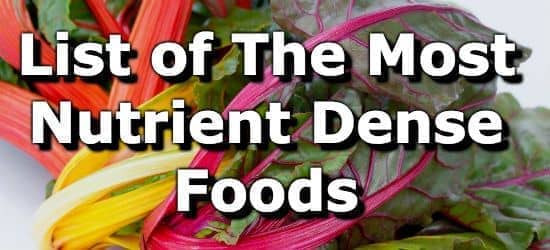 Next ➞
More Mineral Rich Foods
In addition to those in the top 15, here are more high mineral foods which appeared on the
most nutritious foods lists
.
| | |
| --- | --- |
| Lean Pork | High in phosphorus, selenium, and zinc |
| Bananas | High in potassium and magnesium |
| Broccoli | High in calcium |
| Chicken and Turkey | High in selenium |
| Liver | High in iron |
| Squash | High in potassium |
| Chinese Cabbage (Bok Choy) | High in calcium |
| Okra | High in calcium |
| Green Snap Beans | High in calcium |
| Tempeh | High in calcium |
| Baked Potatoes | High in potassium |
Click to View Comments
Data Sources and References