Top 15 Fruits Highest in Sugar
If there is one thing nutritionists agree upon, it is that consumption of sugar should be kept to a limit. Since fruits are high in water, fiber, and vitamins, they are much better than other high sugar foods. Even so, a person looking to lose weight, or cut back on sugar and carbs, would do well to limit the number of high sugar fruits they eat.
Fruits high in sugar include litchis, passion-fruit, pomegranates, mangoes, cherries, oranges, kiwifruit, grapes, guavas, and bananas. In the listing, both the grams of sugar and teaspoons of sugar per serving of each fruit are given. A packed teaspoon of granulated sugar is equal to 4 grams.
Below is a list of fresh fruits high in sugar, for more see the extended lists of less common fruits high in sugar, dried fruits high in sugar, and the unfiltered list of over 100 fruits high in sugar.
List of Fruits High in Sugar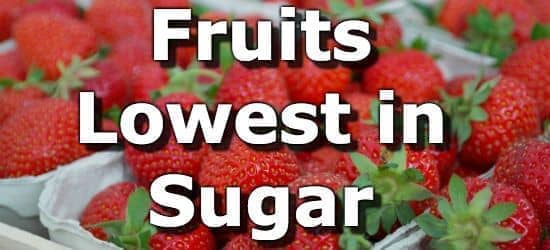 Next ➞
Want to organize and understand the foods you eat?
Sign Up to MyFoodData.com
Want to try the site without signing up? Go directly the dashboard.
Want to use MyFoodData.com without ads?
Upgrade to premium for only $10.