How to Lose Weight the Healthy Way
With the percentage of overweight and obese people climbing in the world the need for people to lose weight and maintain a healthy weight is increasing.
While many different diets exist from low-fat to low-carb, losing weight and keeping it off for a long time involves changing your mindset and habits when it comes to food and exercise. Long-term changes encouraging you to eat fewer calories and exercise more is the healthiest way to achieve long-term weight loss.
Want to lose weight in a healthy way? We will outline the do's and don'ts of the following 3 weight loss steps:
Set a defined achievable goal
Eat Less
Exercise or Increase Your Activity Level
---
Set Defined Weight Loss Goals You Can Reach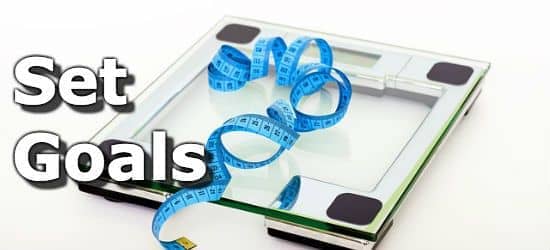 Without setting goals, you're likely to lose focus and discipline on your weight loss goals.
Do:
Set a long term goal like losing 30 pounds over 6 months (24 weeks). Not sure what target to set? Try our Body Mass Index Weight Loss Calculator.
Set smaller goals like losing 2 pounds a week
Set defined goals like jogging for 20 minutes each day
Set a reminder on your phone and calendar to meet your goals
Share your goals with supportive friends and family, track and share your progress as well!
Don't:
Don't set impossible goals like losing 30 pounds in a week
Don't lapse into cheat days
Don't give up because you miss a day, forgive yourself then stick to your plan